How to download the plugin?
General Information
When you enable LegalUp's add-in, it adds new features to your Word program that help create your own legal documents automation workflows, thus increase your productivity and streamline your legal work.
Note : The installation of LegalUp's Add-in only apply to Microsoft Word version 2016 and up.
 Get LegalUp's add-in 
In Microsoft office 2016 and up:
Click Insert>Add-ins>Get Add-ins.
In the Office Add-ins box, browse for LegalUp's add-in, or search for it by using the Search box. Then, click Add.
Signing Up
Click Insert>Add-ins>My Add-ins<LegalUp Add-in.
You'll notice that LegalUp's add-in was added to your Word upper bar.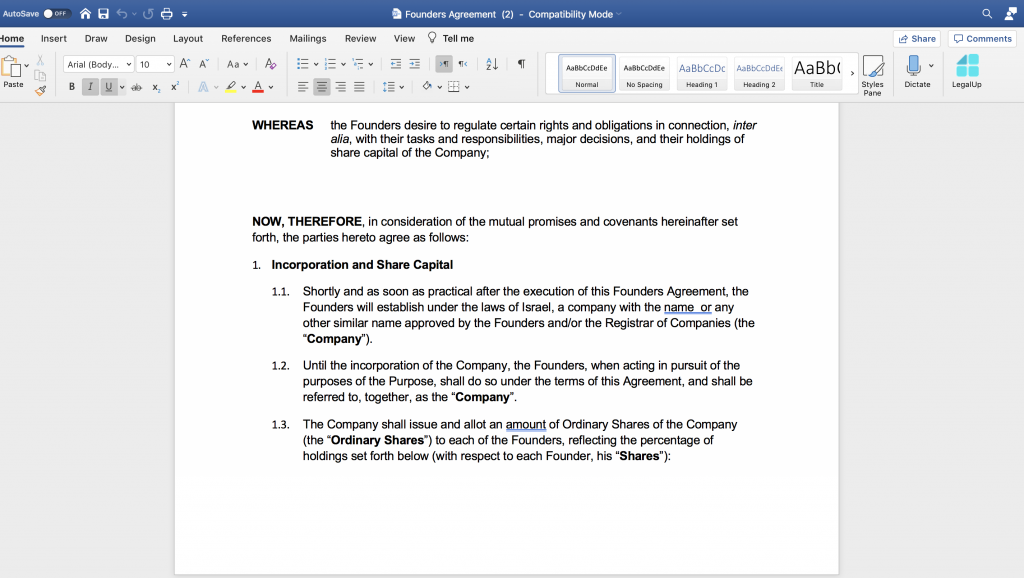 3. Double-click on it to sign up.  Sign up by typing your email address and password you choose.